The possibility of withdrawing your consent to the use of cookies, or being able to refuse cookies, did not apply to these 15 Belgian news websites at . Max Schrems has filed a complaint with the Belgian Data Protection Authority. These websites would have provided illegal cookie banner that does not the necessary information contains.
NOYB's complaint
NOYB filed 15 complaints with the GBA, relating to the websites of Mediahuis (De Standaard, Nieuwsblad, Gazet van Antwerpen, Belang van Limburg), DPG Media (Het Laatste Nieuws, De Morgen), VRT, RTBF, Mediafin (De Tijd), IPM (La Libre) and RTL Belgium. Elsewhere in Europe, NOYB already filed hundreds of similar complaints.Separately, NOYB filed a complaint against Proximus last month.
The complaint against the news sites came after NOYB found that these news sites were using misleading cookie banners. This is because their cookie banners do not meet European requirements. Consider the ability to withdraw your consent to the use of cookies, or the ability to refuse cookies.
NOYB's Powerful Steps Against Misleading Cookie Banners: EU Regulators Take Children's Privacy Seriously
NOYB has already filed hundreds of complaints in recent years against websites that use misleading cookie banners.
Under the GDPR, personal data can only be processed if the person is "informed" and "consented" to it. NOYB interprets those requirements strictly, and believes that refusing cookies should be as easy as accepting them. For many websites, the option to reject all cookies is not immediately available and requires clicking through first.
All these complaints have forced the European Data Protection Board (EDPB) to create a task force with the goal of coordinating how to address these complaints. In doing so, the EDPB also took the necessary steps to produce a report in which EU regulators agreed on a minimum requirement for cookie banner design. This report came in January 2023, and the EDPB essentially joined Schrems' strict interpretation.
Criticism of GBA's Settlement
Despite the EDPB report, many news sites still do not meet the bare minimum requirement for a cookie banner, such as a "reject all" button or an easy way to revoke previously given consent. The 15 Belgian law sites also do not meet these requirements.
According to NOYB, the Belgian Data Protection Authority (GBA) did not take the necessary steps against these websites. Under the terms of the GBA's settlement, the publishers agreed to pay €10,000 but were not ordered to adjust the unlawful cookie banners. In its decision, the GBA did not even bother to explain why they were not proceeding with a compliance order. In essence, this bought off the publishers responsible for the websites' duty to comply with the GDPR.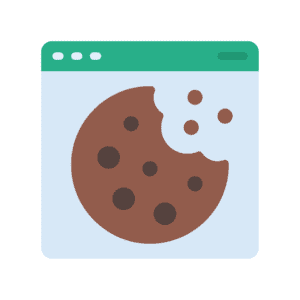 Failure to comply
Noyb is unhappy with how the GBA handled the situation. The Belgian Media Groups paid the fine but the cookie banners have not been updated to date. NYOB has filed another large-scale complaint about this and hopes that news websites will be forced to change their cookie policies. If they are again negligent in this, it could amount to a fine equal to as much as 4% of annual sales of the companies behind the news websites.
This is not the first time a media company has come under fire. In 2022, for example, Publisher Roularta was fined 50,000 euros by the GBA for the way cookies were managed on the Knack and Le Vif websites