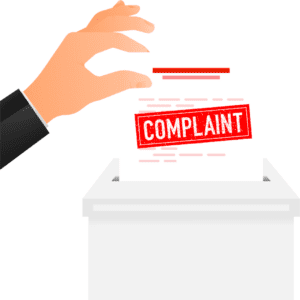 We dive deeper into the world of whistleblowing and explain how we help organizations implement robust reporting channels and ensure compliance with laws and regulations. At DPO Associates, we understand the importance of transparency, ethical behavior and accountability within organizations, and we are here to guide you in creating a culture where whistleblowers are protected and respected.
Why Whistleblowing Is Essential
Whistleblowers play a crucial role in exposing abuses, irregularities and violations of policies within organizations. They are the watchdogs of integrity and ethics. Our focus is on supporting organizations in recognizing and protecting whistleblowers, and in establishing effective reporting mechanisms
The European Whistleblowing Directive (Directive 2019/1937)
Europe has spoken forcefully about protecting whistleblowers. The European Whistleblowing Directive is a milestone in promoting disclosure and integrity within organizations. We are aware of these developments and have a deep understanding of their impact on the private and public sectors.
How We Can Support You
Our expertise in privacy, intellectual property and IT law enables us to offer a wide range of services to help your organization comply with the new requirements:
Draft or modify whistleblower policy to comply with guidelines.
Implementation of secure reporting systems and associated processes.
Protection from retaliation to ensure the safety of whistleblowers.
Alignment of GDPR compliance with whistleblower activity.
Our Unique Approach: Expertise in Diversity
At DPO Associates, we believe in a holistic approach. Our disciplinary team of experts enables us to support your organization with a wide range of solutions, taking into account all relevant areas of law.
Contact Us
Want to learn more about how we can help your organization implement effective whistleblowing practices and regulatory compliance? Please do not hesitate to contact us. We are ready to guide you on the path to a transparent, ethical and responsible organizational culture.