The need for GDPR compliance for Fintech companies
Introduction
It's no secret that the GDPR expects companies to provide tremendous transparency to their customers regarding the collection, use and storage of their personal data. For many companies, this proved difficult, especially since they also have to consider further requirements of the GDPR such as minimizing retention periods and reporting a data breach within 72 hours. One sector that appeared to be better positioned for GDPR compliance was the FinTech sector. In this blog, we will look at this phenomenon while also examining whether the FinTech industry has gained certain competitive advantages over time from the GDPR laws.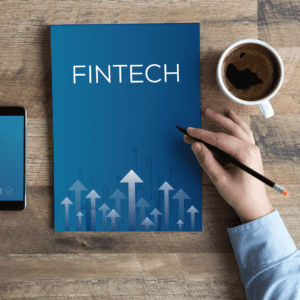 What is FinTech?
FinTech or financial technology are companies, applications and products that use modern technologies to improve financial services and make payments easier and optimized for consumers and businesses, as opposed to old-fashioned banking systems. Examples of Fin Tech are: ItsMe, Payconiq, Monizze, crowdlending platform.
The benefits of GDPR in the FinTech secotor
A more privacy conscious customer base as a result of the GDPR
It is in this aspect that FinTech companies and FinTech technologies have a major advantage over those in more traditional financial sectors.
With GDPR-compliant FinTech companies, a consumer can have peace of mind about data security, as they now know that the FinTech company is equipped with the best data processing processes, and in doing so, their entire business model relies on the latest technology.
In addition, new data destruction guidelines must be implemented to ensure that customer data is properly destroyed. As a result, some large, established financial organizations, such as international banks, may take several months or even years to comply with GDPR. When it comes to startups, most of them store their data in different regions subject to different legal regimes.
In addition, each of these jurisdictions may have different data processing laws. The FinTech sector faces this problem much less as the majority of their transactions are done online and they already provide optimized data storage for conducting their business.

2. Smooth business operations as a result of GDPR
The GDPR offers many benefits to the FinTech business, and compliance is essential. Some of these benefits include:
a)
Increase trust by protecting customer data and reputation
Customers are concerned about their privacy, especially when it comes to financial information, and are taking steps to secure it. 25% of customers say they will never return to a company after a security breach. FinTechs can increase customer confidence by demonstrating solid privacy procedures. This includes thinking about privacy issues at every stage of building a new product or service, being transparent about how they process consumer data and disclosing what extra precautions they take to keep personal information safe.
Compliance with GDPR provisions not only involves a process of updating a company's technological infrastructure for managing and storing their customers' data, but also requires a complete redesign of the company's data management policies. This includes retraining all employees, especially those who come into contact with customer data, to ensure they are fully aware of their new duties and responsibilities while their company is GDPR compliant.
GDPR compliance improves a brand's reputation. Brand reputation can be the deciding factor for a company operating in a competitive field such as the FinTech industry. This has been a problem for new market entrants for decades, as they have had to compete with financial institutions that have been in business for years and have greater name recognition. GDPR standards, on the other hand, make it easier for new companies, especially those operating in FinTech industries, to compete with their more established competitors.
GDPR compliance shows your customers that your company is committed to privacy in your target market. This can immediately make your new customers feel more comfortable interacting with a brand that may not have much name recognition in the marketplace.
GDPR compliance improves a brand's reputation. In a competitive field like finance, a brand's reputation can mean the difference between success and failure. For decades, new entrants to the industry have struggled to compete with established financial institutions with stronger name recognition. GDPR legislation finally allows new companies, especially FinTech companies, to compete on an equal footing with their more established competitors. GDPR compliance is a proof of competence that shows your brand is committed to privacy in your target market. This immediately makes new clients feel more comfortable working with a company that may not have much name recognition in the markets they serve.
(b) Gain a competitive advantage
In a competitive industry such as finance, a brand's reputation can be the determining factor between success and failure. A strong and aligned data protection and compliance strategy can drive revenue and growth. It shows your commitment to the safety and security of your customers and can be a key differentiator in bringing in new customers
(c) Making arrangements with partners
Fintech innovators that ignore privacy and security risk management are likely to be seen as too risky for potential customers and trading partners to deal with. This is especially true for those who provide software or tooling to traditional banks to understand their customer data. Taking GDPR seriously is a show of competence that will make clients more at ease when working with new partners. But more than that, privacy is much more than just an obligation – it is a human right and a business necessity.
Conclusion
It is in the interest of every FinTech company to take active steps to ensure that it has a clear and effective data protection compliance program. With the potentially severe penalties at stake under the GDPR, as well as the increased emphasis worldwide on improved data protection standards, the potential consequence of non-compliance with international data protection laws is more than just a slap on the wrist. For more information around FinTech and GDPR, contact an accredited DPO.